Enjoy wallpaper wonders in porcelain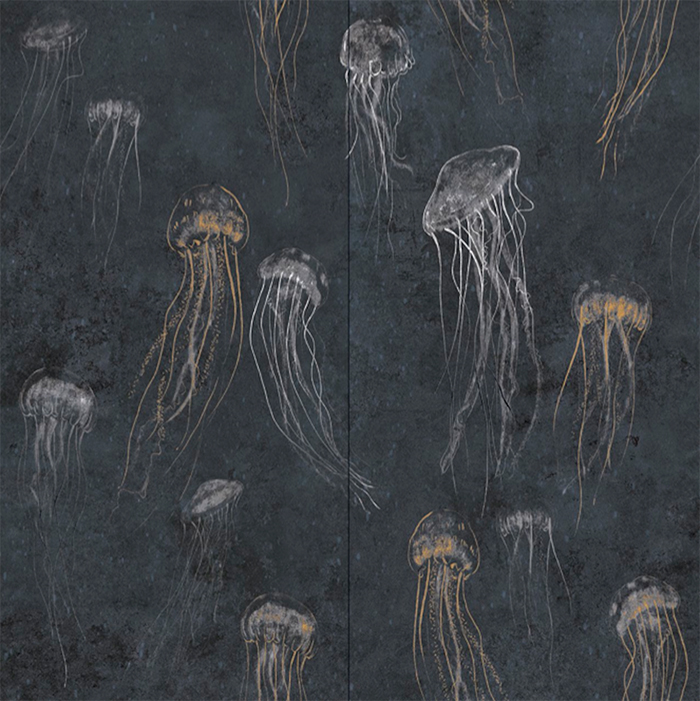 Bored with marble-look ceramics?
One of the most appealing aspects of writing about the ceramic tile sector is that it is just so progressive.
Ceramic tile design never stands still and every few years a new technology emerges that delivers a step change.
Over the past three decades I have seen single firing, rotary decoration, and reactive glazes all make their mark.
But it is two relatively new technologies that are currently driving the market – continuous pressing and digital non-impact print decoration. These are the technologies that have produced large format marble-look porcelains for the worktop market.
The ability to create flat, porcelain panels up to 3,600mm by 1,800mm and then decorate them edge-to-edge with any photographic or digital image provides enormous potential (if missing the holy grail of full thickness decoration).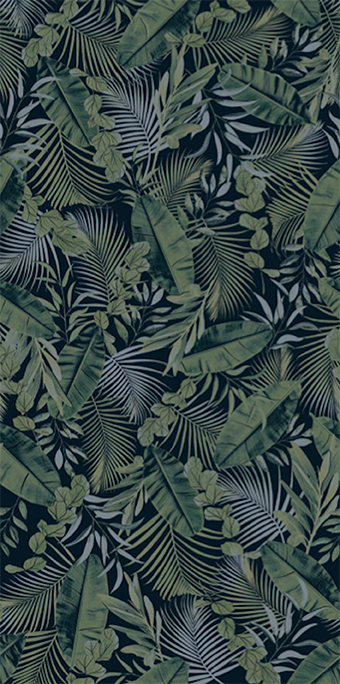 At this year's Cersaie exhibition in Bologna, Italy, in September, it was not hard to spot where these two technologies have now taken tile design. No doubt there will also be plenty of examples at the Hard Surfaces exhibition co-locating with the Natural Stone Show in ExCeL London on 6-8 June next year.
Judging by what was being shown this year, continuous pressing with digital decoration would seem to have but one logical design destination: wallpaper. Or, more accurately, wallporcelain.
It was everywhere. And in formats from 1,000mm by 3,000mm upwards it was impossible to miss.
What really impressed me this year was how these magnificent wallpaper-effects were offered in such a diversity of themes and patterns.
In recent years, tropical foliage, especially representations of Monstera Delicosa (better known as the Swiss Cheese Plant) have dominated, alongside other bold floral designs and some classic wallpaper themes like flock and Regency stripes… you know the sort of thing.
But not in 2022. This year the watchword is 'variety'.
There were still tropical plants aplenty but the tile designers have been busy, playing with colours and patterns.
Naturalistic greens on the plants have been replaced by blues or greys; leaves have been isolated and formed into repeat patterns in a move away from branches and stems.
There were plenty of small, feminine floral patterns, more Laura Ashley than tropical rainforest. Some were quintessentially European in character. Others referenced traditional Japanese themes – cherry blossom and delicate Japanese maples.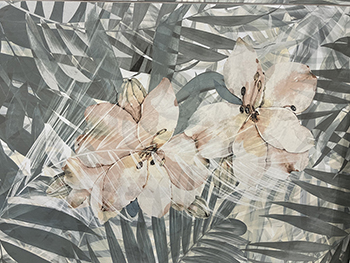 There were intricate designs like an Esher drawing, sophisticated Islamic geometric patterns, colour and line combinations that brought to mind Piet Mondrian, as well as stripes and other fabric echoes.
The variety was staggering. Graffiti art, bold geometrics, woven fabrics, origami… the design influences were rich, varied and wide-ranging, with roses and peonies sitting alongside spring meadows and autumn prairies. My particular favourite was the giant jellyfish at the top of this page.
The makers displaying these wallpaper effects came from across the globe – ABK, Cerdomus, Recer, Atlas Concorde, the Iris Group in Italy; Aparici and Pamesa in Spain; Tubadzin and Cerrad in Poland… the trend is universal.
Suggested applications ranged from hotel receptions and foyers to corporate HQs, bars and restaurants.
On the domestic front, they were shown in living rooms, as feature walls in bathrooms and kitchens, as a dramatic element in inside-out schemes, and in bedrooms, where tiled headboards and feature walls are an emerging trend.
The quality of the printing has to be seen to be believed.
And the most exciting thing is that this really is a blank sheet of paper. There are no limits. The pattern can be anything you can photograph, draw or create on graphic software.
The surfaces can be matt, satin or gloss (versions of which are given trade names by the manufacturers) or any combination of the three.
Patterns can be on single tiles or across two, four... any number. Neolith, for instance, has produced the tiles for a project where the picture came from a watercolour sketch by the architect. Each tile is unique and they are assembled on-site like a giant mosaic. Not cheap. But, with today's technology, not unaffordable either.
It's tile, Jim, but not as we know it!