Events
The latest news from the Stone Industry
The Mineral Products Qualifications Council (MPQC) is holding its inaugural BIG Event on Thursday, 29 November, at its headquarters of MP House 4a Meadowbank Way, Eastwood, Nottinghamshire, NG16 3SB....
The historic Piece Hall in Halifax, West Yorkshire, is to host its first stone carving festival this coming weekend (20 & 21 October).The event is being hosted in partnership with...
Italy reinforced its position as the leading European trading nation in natural stone as it hosted the annual Marmo+Mac international stone exhibition in Verona at the end of September. And, as ever...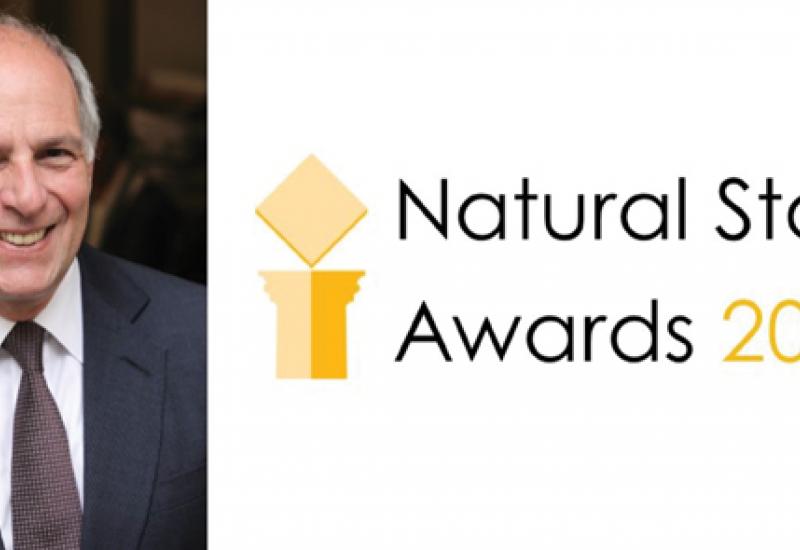 Loyd Grossman is to present this year's Natural Stone Awards in London on 7 December. Book your seat now.
Loyd Grossman is this year's high profile guest presenter of Stone Federation Great Britain's Natural Stone Awards.The Awards are being presented on Friday, 7 December, at The Grange...
Europe's big annual international stone show in Verona, Italy, put more of an emphasis on its own stone industry this year.Italy's stone industry is one of the country's major industrial...
The Italian Stone Theatre in Hall 1 of the Marmo+Mac stone exhibition in Verona, Italy, this month (26-29 September) has become a regular feature of the show. It displays finished items of stonework...
Those taking part in the Gloucester Stone Festival over the August bank holiday weekend praised it for its friendliness, even if the Sunday had been a bit damp thanks to the incessant rain. It did...
Consorzio Marmisti of Valpantena is a cluster of companies in the Valpantena marble sector, a valley that stretches from Verona to the mountains of Lessinia.
To highlight the Valpantena Marble...
Carrie Horwood of Cat's Eye Carving is once again working with the Llanthony Secunda Priory Trust to stage the Gloucester Stone Carving Festival this year on Aughust bank holiday weekend (25-27...
Like most great cathedrals, the 800-year-old York Minster is constructed of stone. And there was a celebration of the stonemasons' skills that keep it standing and looking in top condition at the...
There will be 70 or so stonemason carvers from across the UK and Europe showcasing their skills in Dean's Park at York Minster during a weekend-long celebration of stonecraft, 17-19 August. ...
30 April-2 May 2019New exhibition to co-locate with the Natural Stone ShowThis is an exhibition that breaks down the barriers – a new event that brings you the latest products and trends in the...
The more you look, the more you see at 'on form', an exquisite exhibition of sculpture, mostly for the garden and all in stone, at Asthall Manor in Burford, Oxfordshire.Even objects that do...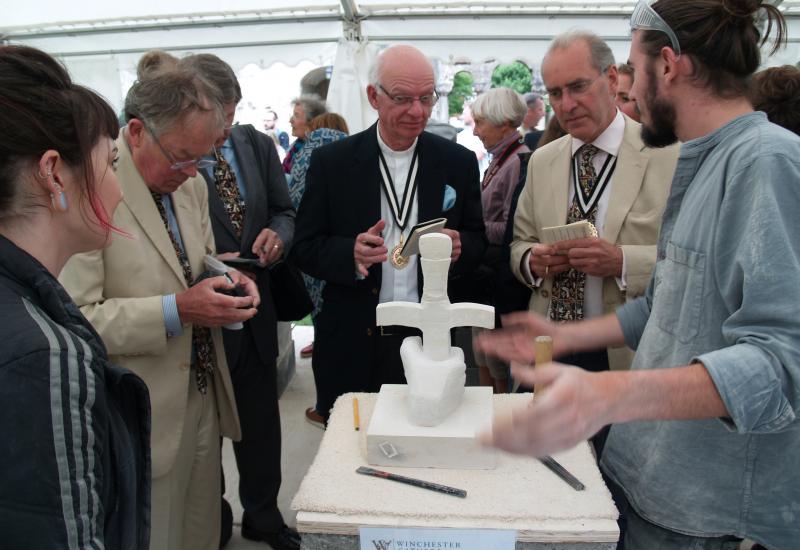 Judging in progress during the Winchester Cathedral Stone Festival on 17 June. The judges were led by Andrew Bowles, Master of the Worshipful Company of Masons that provided prizes for first, second and third place works. The other judges were Adrian Munns, Administrator of the Cathedral Fellowship, John Crook, Winchester Cathedral Archaeologist, and Cannon Nick Fennemore, the Cathedral Chaplain.
The second of England's stone festivals in 2018 was held at Winchester Cathedral, 15-17 June. The theme was Kings & Scribes, which gave the masons and carvers plenty of scope to stretch their...
Sharra Oram reports on her experience as a competitor at the European Stone Festival, held in Saverne, France, this year in May. Sharra is a stonemason / stone carver from Wiltshire who qualified in...
Pages