Events
The latest news from the Stone Industry
"Definitely the most successful Natural Stone Show I have ever been involved with during my 11 years in the stone trade."That was the message posted on LinkedIn by James Price, of new...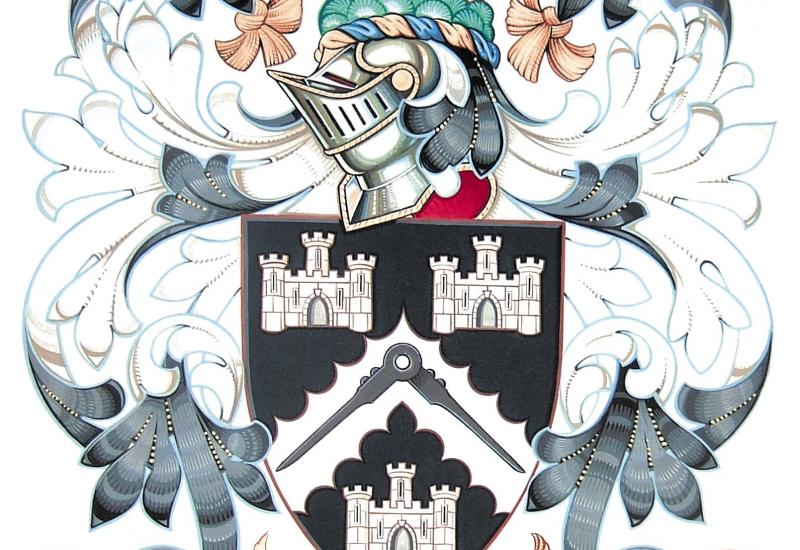 This is the Masons' Livery Company coat of arms. The Company is collecting masons' marks on its stand (A20) at the Natural Stone Show.
The Masons' Livery Company (the Worshipful Company of Masons, to give it its official title) is once again at the Natural Stone Show in London at ExCeL from 30 April to 2 May, where it will be...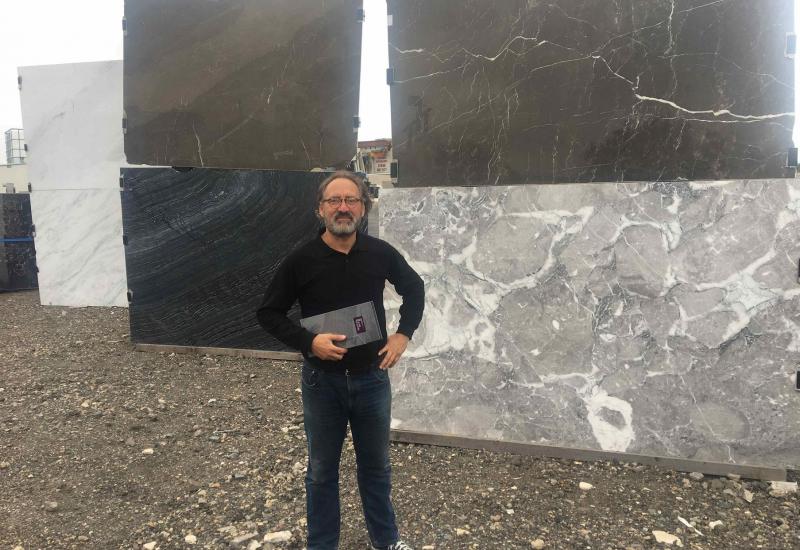 Carlos Zanarotti at his Slab Centre yard in Harefield, London, is looking for specialist stone sawers and fixers he can suggest to developers and architects for their projects and hopes to sign some up at the Natural Stone Show in London 30 April-2 May.
Slab Centre is looking for specialist stone contractors who can saw and fix and who it can recommend to clients who buy its stone.Carlos Zanarotti, who introduced Slab Centre at the previous Natural...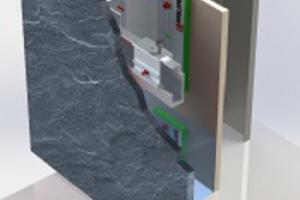 The new Welsh Slate / SFS UK facade system being previewed at the Natural Stone Show in London.
Welsh Slate has partnered with SFS UK, a market-leading fastening systems manufacturer, to create a new natural slate facade system it is previewing at the Natural Stone Show in London at ExCeL 30...
For more than 40 years, the Italian company Pietre Santafiora has been extracting and processing natural stones from its quarries in Tuscany. Its stones are widely used in major construction...
McMonagle Stone prides itself on being the sole producer and exporter of the much-acclaimed Donegal Quartzite and Mountcharles Sandstone, both riven from the rugged landscape adjacent to Ireland...
The Natural Stone Show at ExCeL in London is a two-yearly highlight for the stone industry in the UK and Ireland, and this year's Show, opening on 30 April, has a record number of Stone...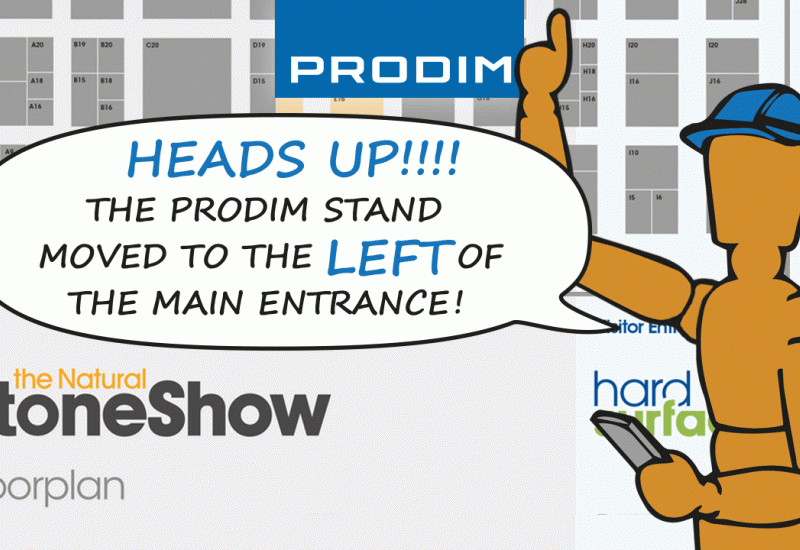 See the latest version of Prodim Factory Draw as well as the new hardware and software for the Proliner digital templater at the Natural Stone Show in London, just to the left of the main entrance.
If you are planning to visit Prodim at the Natural Stone Show in London to see the latest developments that make the digital templating system even easier to handle and more powerful with its...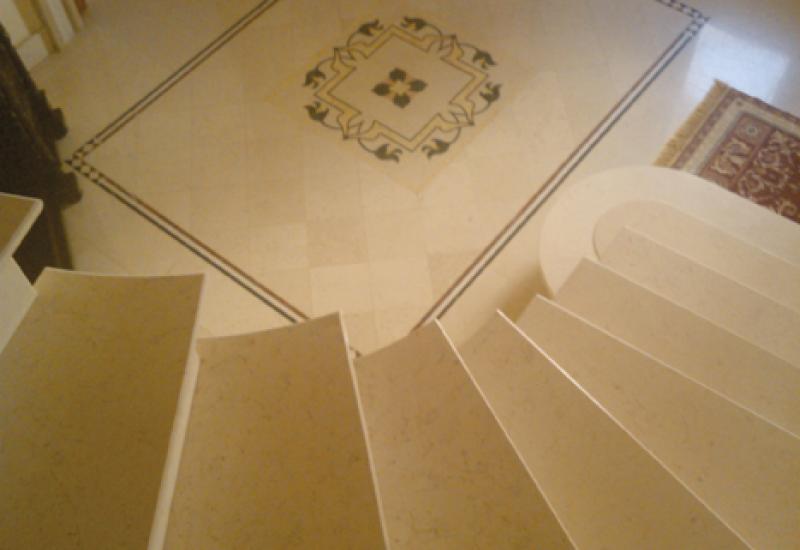 Stone - the most beautiful, versatile, low carbon, sustainable BREEAM category enhancing building material you will ever use. Find out about it at the Natural Stone Show, co-locating with Hard Surfaces at ExCeL London, 30 April-2 May.
Whether you want to shout it out with the liveliest of marbles or exotioc onyx, or say it with the subdued authority of limestone or sandstone; whether it's a kitchen worktop or the reception...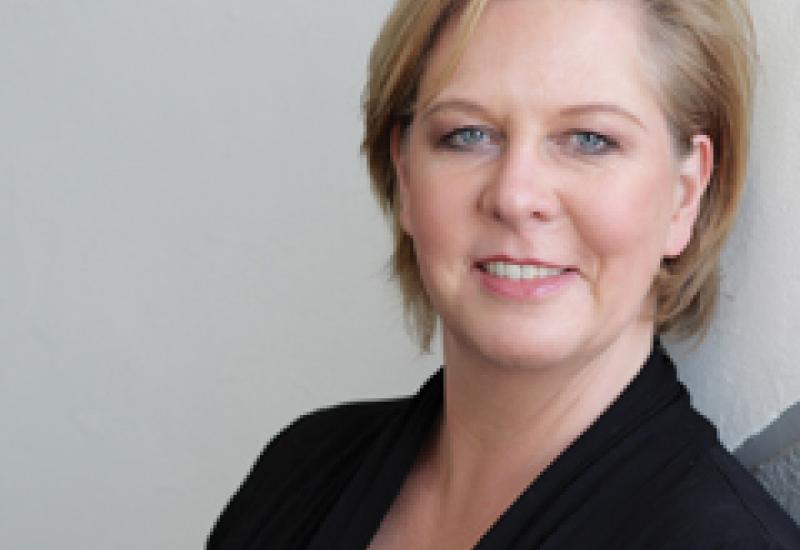 Els Zijlstra presents Innovation Meets Design by MaterialDistrict at Hard Surfaces in London 30 April-2 May. Els is also giving the keynote presentation under the same name (Innovation Meets Design) in South Gallery Room 4 at ExCeL London 11.45am-12.45pm on 2 May. Reserve your place at bit.ly/MaterialDistrict.
A feature of the Hard Surfaces exhibition at ExCeL in London 30 April-2 May is a display of innovative new materials. It is curated by MaterialDistrict, a company based in the Netherlands that works...
The new, 600m2 floor in British limestones at St Andrew's Church, Holborn, laid by Chichester Stoneworks on an Ardex screed was among the winners in this year's Tile Awards, presented at...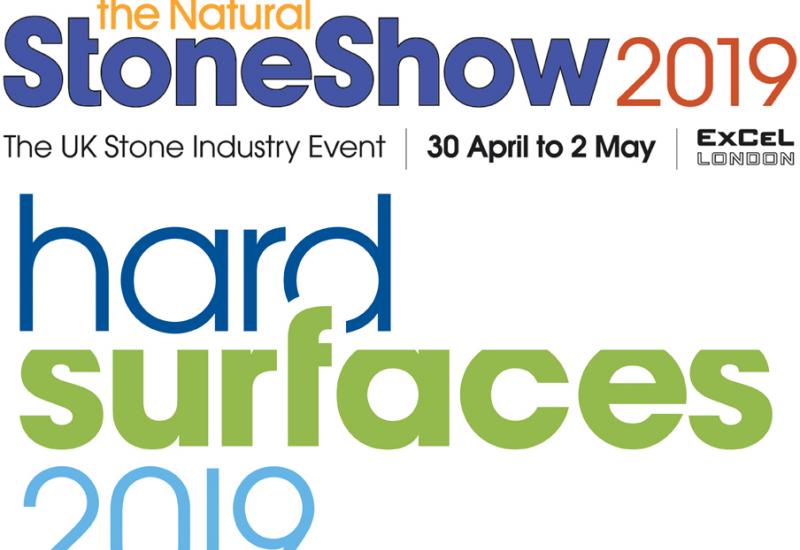 For the first time, the Natural Stone Show exhibition is alongside Hard Surfaces at ExCeL exhibtiion centre in London 30 April-2 May.
At the Natural Stone Show / Hard Surfaces 2019...Stone from the UK and around the worldLatest developments in machinery, tools and consumables with working demonstrationsCo-locating with Hard...
Since the previous Natural Stone Show in London, fellow Belgian wholesalers Beltrami and Brachot-Hermant, which both have depots in the UK, have joined forces (you can read more about that here...)....
Mankind has been creating mosaics for at least 4,000 years – and continues to do so, as you will be able to see in the Mosaic Showcase at the Hard Surfaces exhibition co-locating at ExCeL...
The restoration of 18th century Poltimore House, Devon, is the backdrop for a Building Limes Forum 'Lime Slam' on Saturday 13 April.The Building Limes Forum is running the event. The...
Pages