Market Intelligence
The latest news from the Stone Industry
The Construction Leadership Council (CLC), of which Stone Federation is a supporter, has come up with what it calls a 'Roadmap to Recovery' from the coronavirus led by the construction...
Members of the Worktop Fabricators Federation have pooled their expertise to create a template to manage the return to work and carry out worktop installations in the 'new normal'.Drawing...
Furloughing staff is one thing, but exiting lockdown and managing cashflow will be the real test, says quarry boss and Stone Federation GB President Marcus Paine. He made the statement through...
...says Lee Jones, Head of Manufacturer Solutions at NBS, an integrated global platform for everyone involved in the design, supply and construction of the built environment.In March, the Government...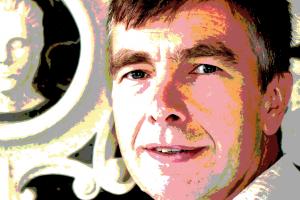 Over more than 25 years the name of Ian Knapper, the eponymous head of his company in Staffordshire, has become synonymous with stunning stone design, including the finest fireplaces, staircases and other sculptural and architectural stonework. Tel: 01538 722733. [email protected]
The world has changed in the past few weeks, yet it is a change that could bring a positive new approach as we move through and out the other side of the Covid-19 pandemic.We all need to look at the...
The government has told local authorities not to stand in the way of sites that want to continue to work until nine at night. It is even considering allowing 24-hour working. The announcement...
As many subscribers to Natural Stone Specialist magazine are working at home, and many subscriptions are delivered to office addresses, we are now producing digital versions of the magazine as well...
The 80% furloughed worker pay scheme has been extended to the end of October.Industry calls for those on furlough to be allowed to work part-time have been acted upon, although the company will have...
There's always something new to help give stone companies of all kinds a competitive advantage. Here's an NSS selection of latest offers to make life easier and more productive.Machinery...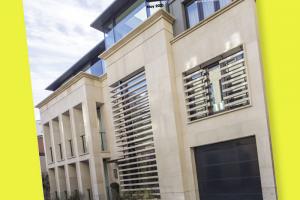 Apologies to those of you who had to wait for your May issue of Natural Stone Specialist magazine. There was a problem with the Post Office. In other times it might have taken half-an-hour to resolve...
Building a community of likeminded worktop fabricators to bounce experiences off one another, share best practice and defend the high-quality reputation of the industry seemed like a no-brainer...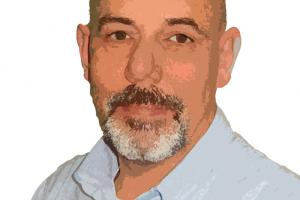 Robert Merry, MCIOB, is an independent Stone Consultant. He ran his own stone company for 17 years before becoming first an independent project manager and now a consultant. He is also an expert witness in disputes regarding stone and stone contracts. 0207 502 6353 / 07771 997621. [email protected]
The centre of London is quiet. The roads are empty. Running lights on a bike isn't dangerous, it's almost expected. It's five miles from my house to Westminster Bridge, where I took...
The government said it would create the conditions to build 300,000 new homes a year. That has not been achieved but the demand that made it desirable is not likely to disappear any more than the...
Stone Federation Great Britain has written an open letter to the construction sector asking all tiers to pay their bills.The letter follows a member survey about the effects of the Covid-19 pandemic...
The government has introduced a new 100% backed 'bounce back' loan scheme for smaller businesses. It is for loans of between £2,000 and £50,000.There will be no interest or...
Pages