Market Intelligence
The latest news from the Stone Industry
Tonight (10 July) in a railway arch near London Bridge railway station, mason artist Austin Emery is holding a fund-raising event to try to raise the outstanding £28,000 for a community stone...
Provisional figures published today (3 July) by the Health & Safety Executive (HSE) show 30 construction workers died at work in the year April 2018 to March 2019. There were a total of 147...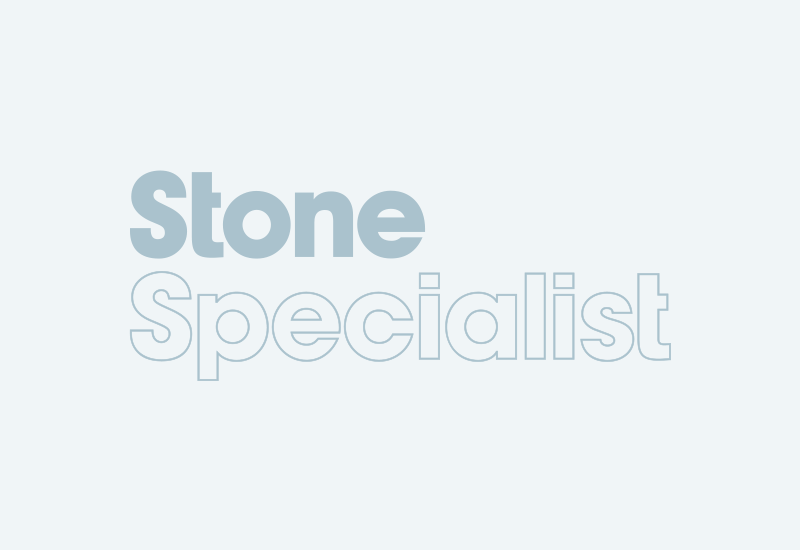 Granite worktop manufacturer Grantech Ltd of Spencer's Industrial Estate in Buckley, north Wales, has been fined £30,000 and ordered to pay costs of £4,906 for failing to...
The Mineral Products Association (MPA) and the Planning Officers' Society (POS) has published new Minerals Safeguarding Practice Guidance, which sets out how Local Authorities and Mineral...
Eric Brookes MBE, a past President of Stone Federation Great Britain and a Liveryman and Honorary Court Member of the Worshipful Company of Masons, died peacefully at home on Saturday (18 May).Fellow...
Robert Merry is an independent stone consultant and expert witness in disputes. He ran his own company for 17 years before becoming first an independent project manager and now a consultant.Firstly,...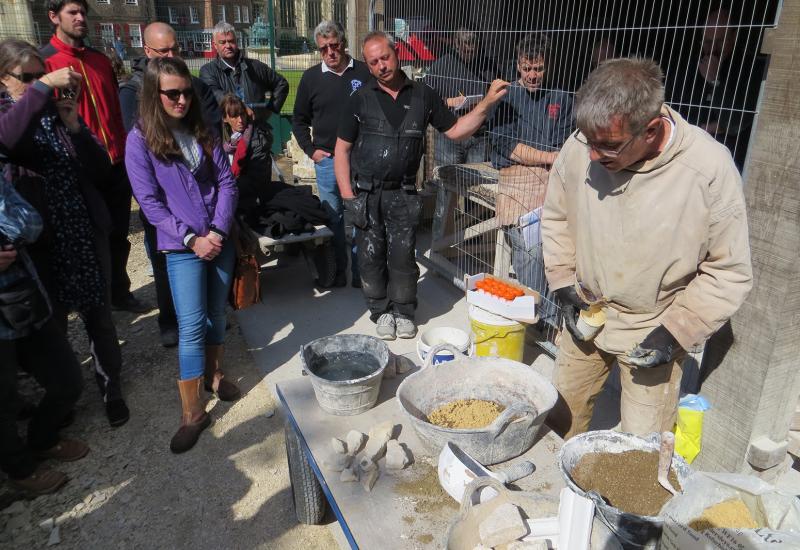 Nigel Copsey will talk about the benefits of hot lime at the symposium in York on 10, 11 and 12 June. To book a place on the symposium, click here.
Want to know about traditional lime mortars? Then book a place on the Building Limes Forum's 'Traditional Mortars Symposium' taking place in the Hall of St Anthony in York and York...
Europe could soon be joining China in having tariffs imposed on its quartz and granite by America.An American interagency group is meeting on Wednesday this week (15 May) to consider import duties on...
Marcus Paine is the new President of Stone Federation Great Britain. He was elected at the Federation annual general meeting on 1 May that took place during the Natural Stone Show at ExCeL in London....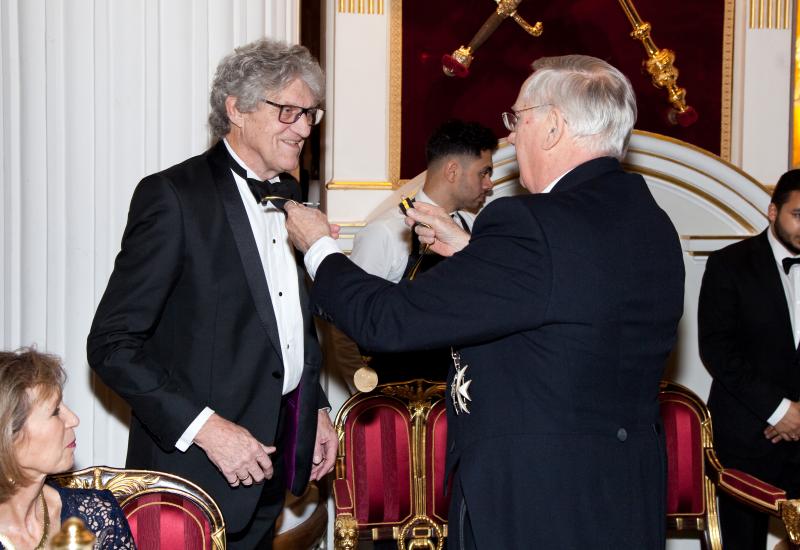 Peter Harrison receives his Duke of Gloucester Gold Medal from the Duke at the Mansion House in London.

Photo: Michael O'Sullivan Photography

https://www.michaelosullivanphotography.co.uk/online-gallery/1939
Peter Harrison, stalwart of the Stone Federation, aficionado of British (and other) Standards, stone consultant and system designer (temporarily retired but now busier than ever with a new...
Low carbon, low maintenance, sustainable stone has a lot to offer housing. And with the government having committed to adding 300,000 homes a year to the UK's housing stock by the mid-2020s to...
The National Crime Agency has secured a fifth conviction of a member of a gang responsible for making and supplying false identity documents, including CSCS cards and passports for illegal immigrants...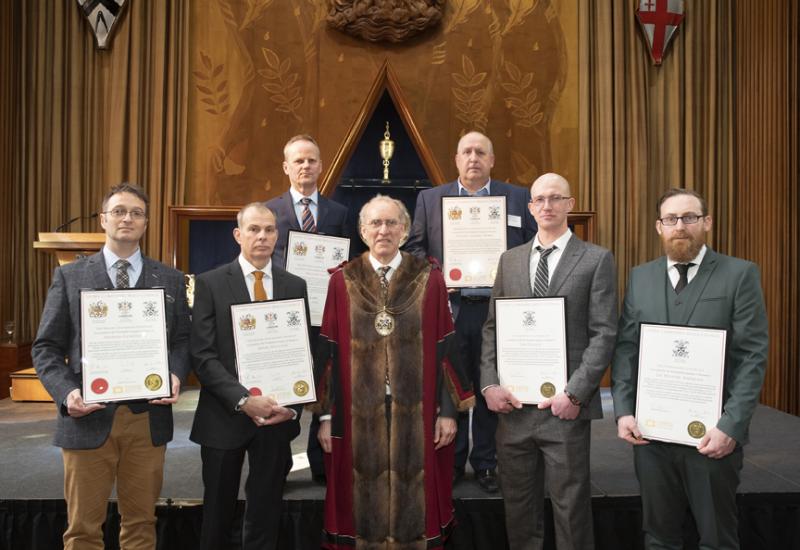 The 2019 Mason Master Craftsmen and Journeymen with their certificates presented at Carpenters Hall in the City of London on 11 March. In the picture (left to right) are Andrew Gomersall, Mark Hancock, Wieslaw Szot, Masons Livery Company Master Andrew Bowles, Stephen Andrew Byrne, Tom Francis (Journeyman), Lee Martin Andrews (Journeyman).

 

 
Congratulations to the four masons invested as Master Craftsmen in this year's Livery Companies Skills Council and The City and Guilds of London Institute Masters scheme, which recognises the...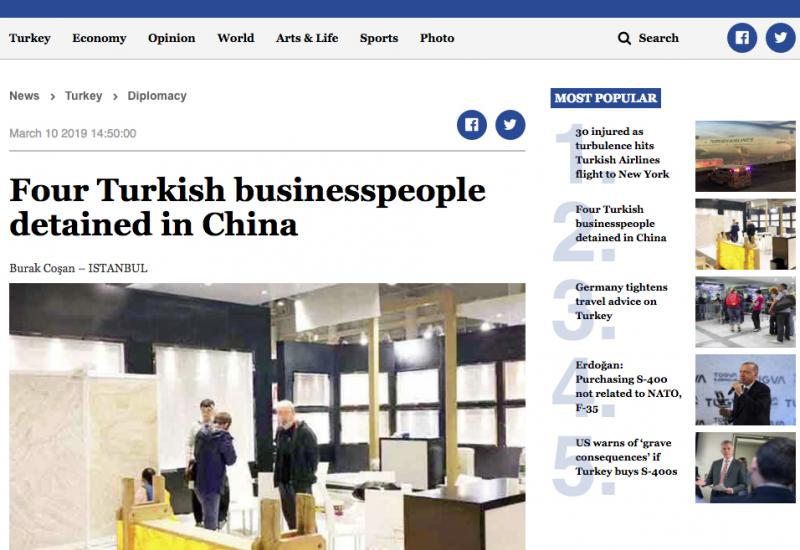 The website of Hürriyet Daily News reporting the detention of four Turkish business people during the Xiamen stone fair.
Four Turkish businesspeople were detained in China during last week's Xiamen Stone Fair accused of tax avoidance.The people arrested have only been identified by their initials – O S, M O,...
Stone Federation Great Britain has produced a short guide to Brexit for its members with links to more information. Mostly it is dealing with what to do if there is a 'no deal' Brexit, which...
Pages